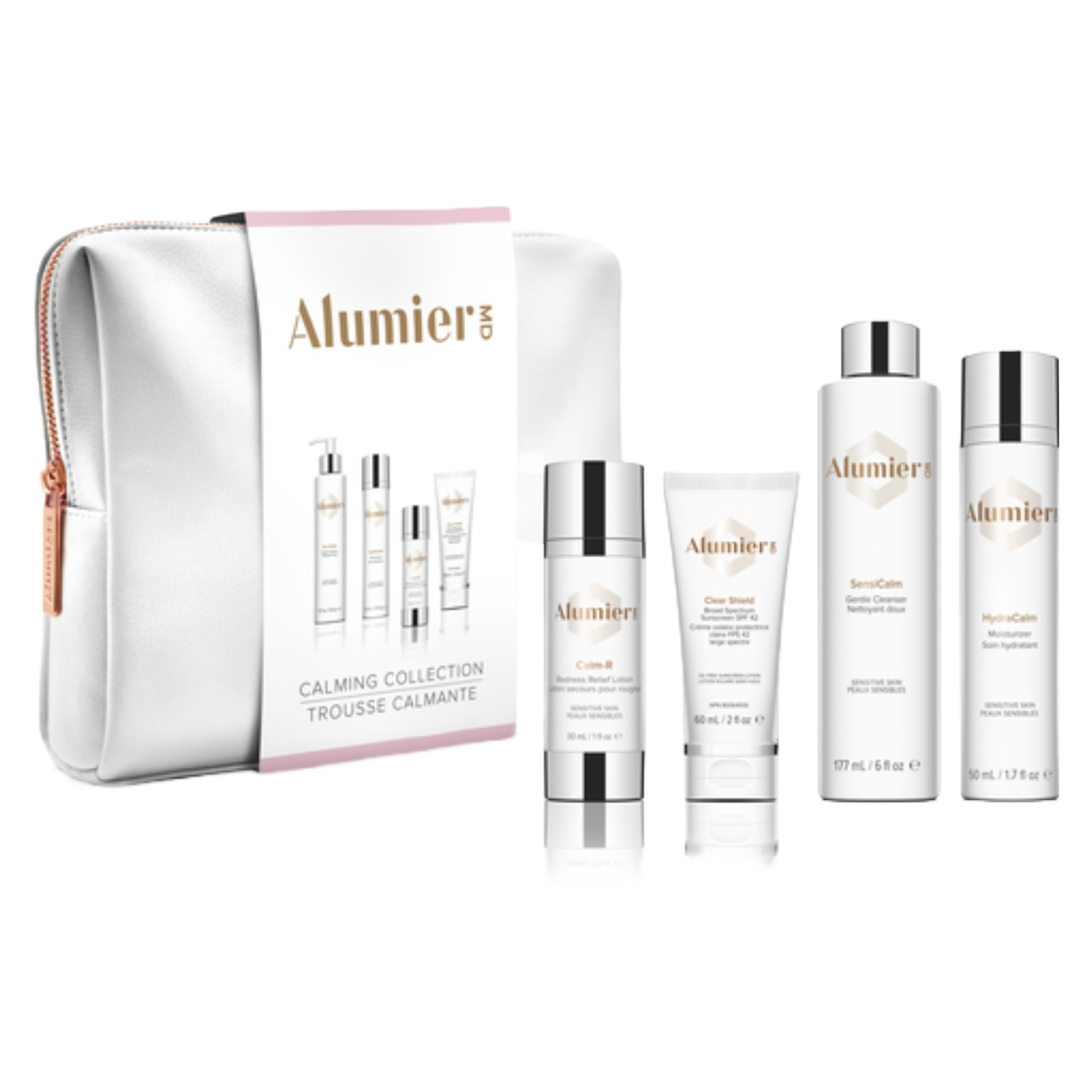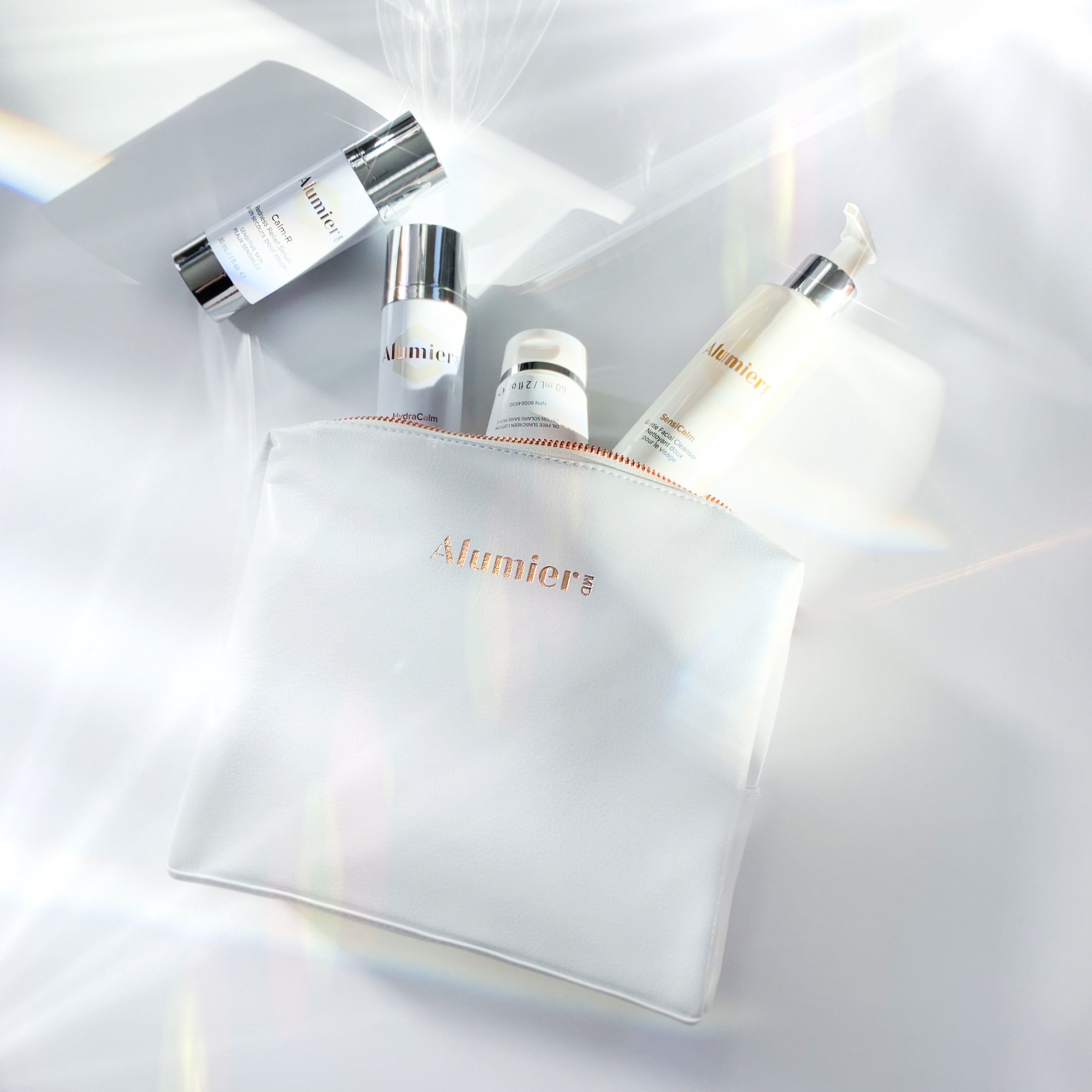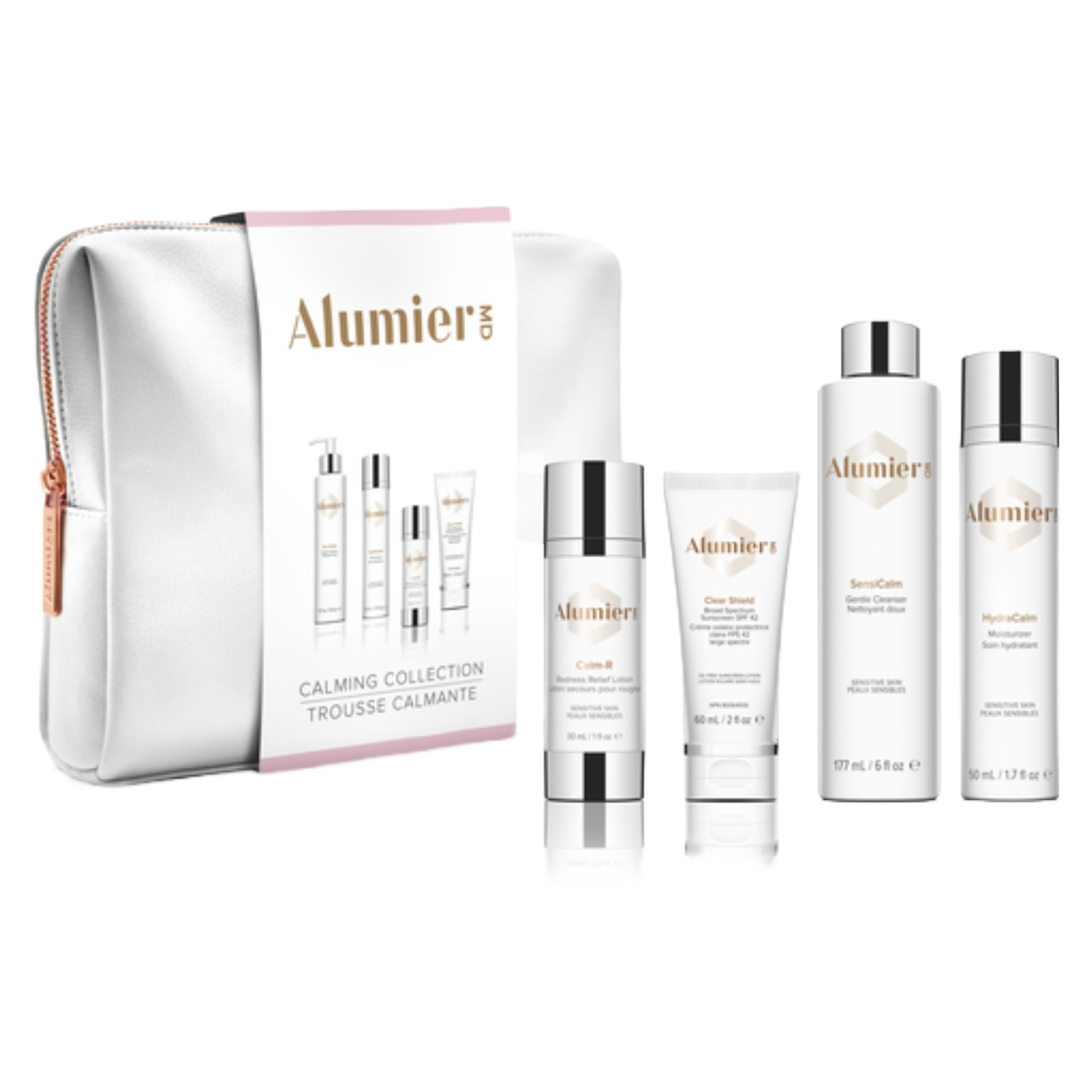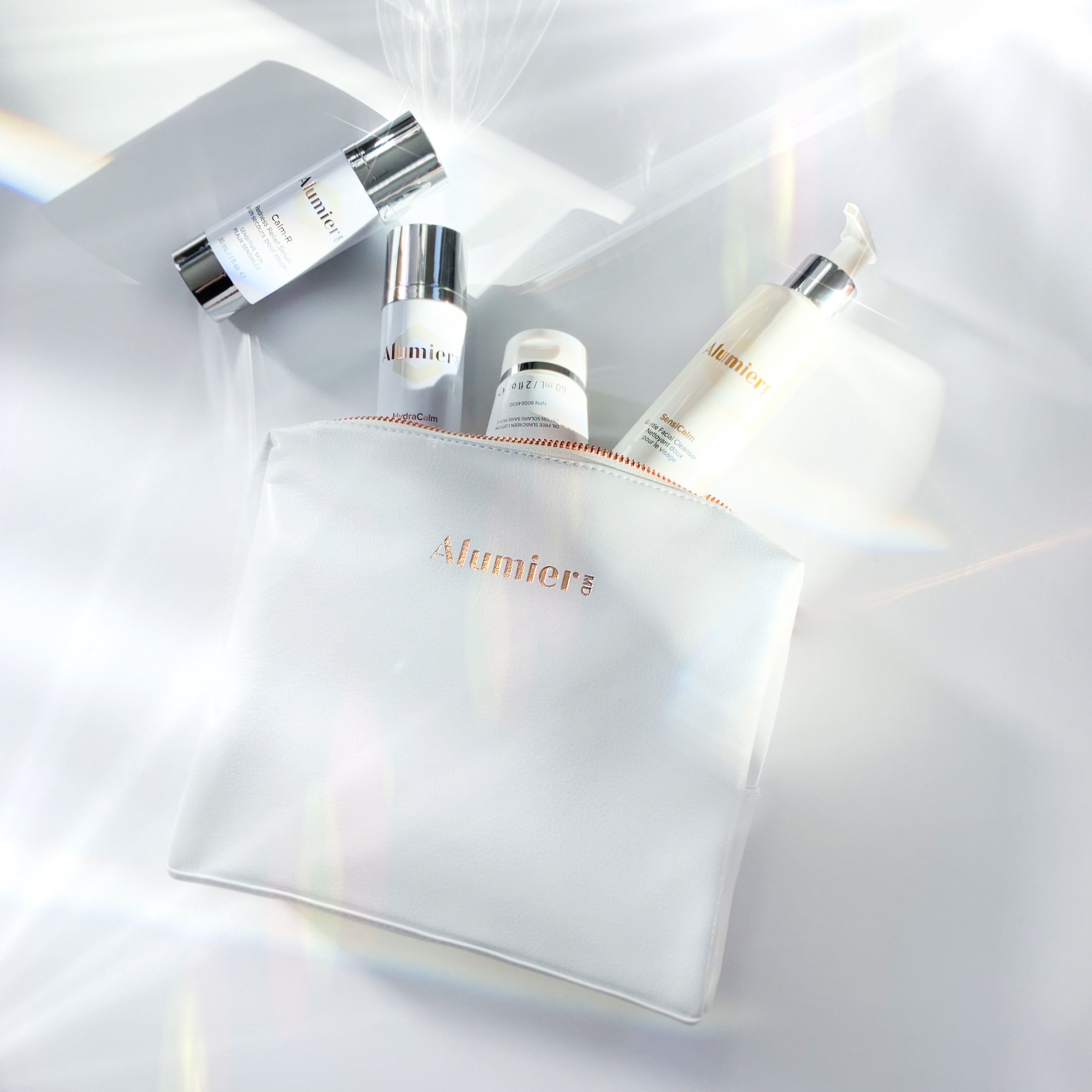 Order Item
SPEAK TO AN EXPERT
Existing clients can log in to re-order their products. New patients interested in purchasing Alumier MD products can book a free virtual consultation with our skin specialists. If you require further assistance, please email us at help@skinpharmacy.co.uk, call us on 020 3070 3833 or 07522002050
This set features four carefully curated, essential home care products to support sensitive and redness-prone skin. They are housed together in a plush, white vegan leather cosmetic bag.
Contents:
SensiCalm
177 mL / 6 fl oz e
SensiCalm is a smooth, hydrating cleanser that delicately removes impurities and excess oil while calming skin.
Calm-R
30 mL / 1 fl oz e
A soothing hydrating serum that targets redness and blemishes while maintaining skin's delicate moisture balance.
HydraCalm
50 mL / 1.7 fl oz e
A rich and restorative hydrator packed with natural calming ingredients specifically formulated for redness-prone and sensitive skin.
Clear Shield Broad Spectrum SPF 42
60 mL / 2 fl oz e
A lightweight, non-comedogenic, quick-drying physical sunscreen that provides powerful broad-spectrum protection against harmful UVA and UVB rays using a combination of physical filters.
Please note: Formulations are updated periodically as part of our pledge to innovation and clean science. Therefore, the ingredient lists on this website may differ from the product packaging depending on the time and country of purchase. Please refer to your product packaging for accurate ingredient lists.