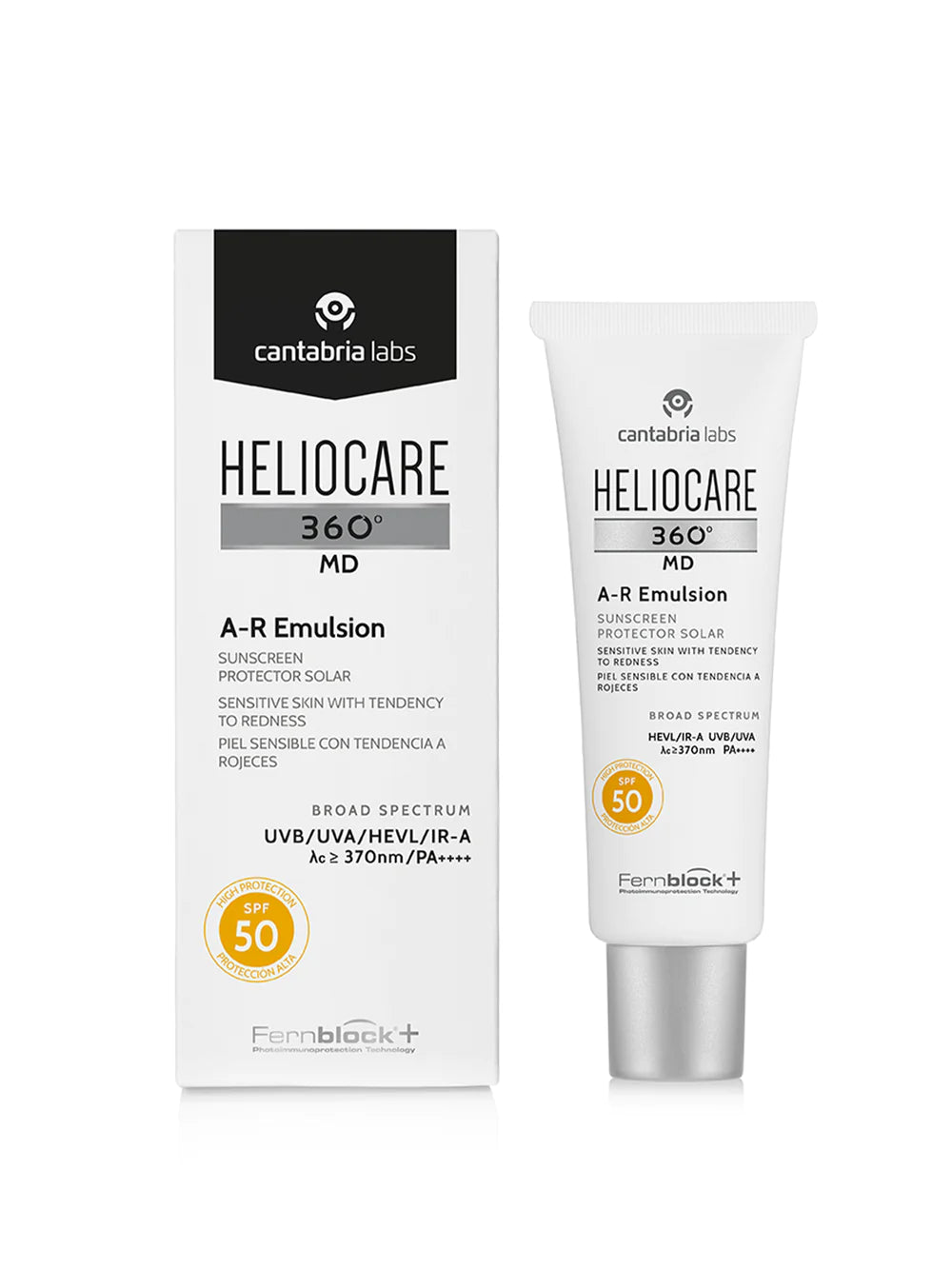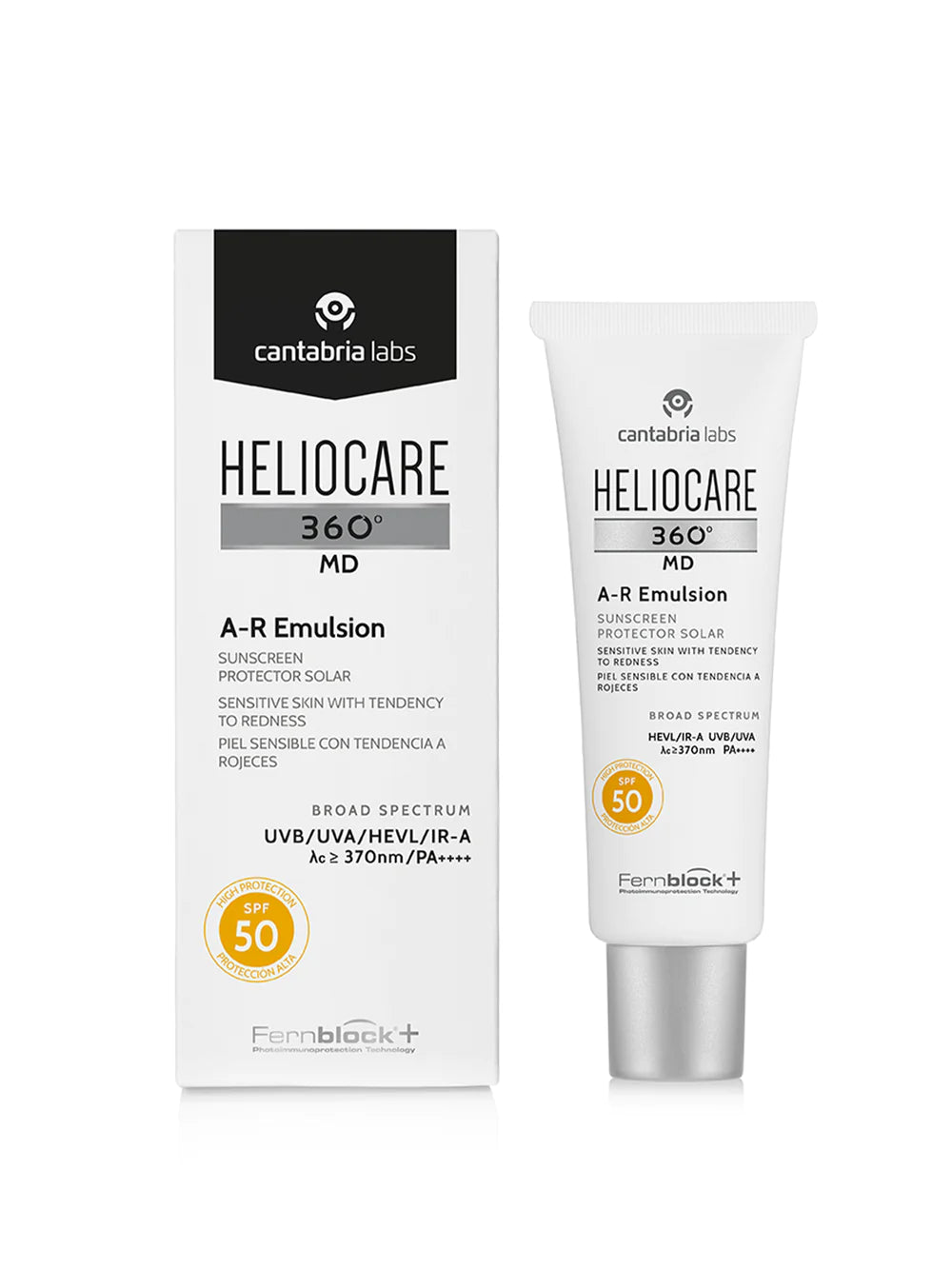 SPEAK TO AN EXPERT
A light fluid specifically designed for skin prone to redness and sensitivity. The Heliocare 360 A-R Emulsion provides very high levels of broad-spectrum protection and features an innovative anti-redness system to help reduce and prevent redness.
The anti-redness system combines Physavie with Rosabora and Glutathione to restore the skin barrier, reduce redness and sooth the skin.
This silky fluid also contains pigment, so it not only melts into the skin but also helps to unify the skin tone and blur blemishes. The tint is suited to skin Fitzpatrick I-IV.
How to use
Full Ingredients list