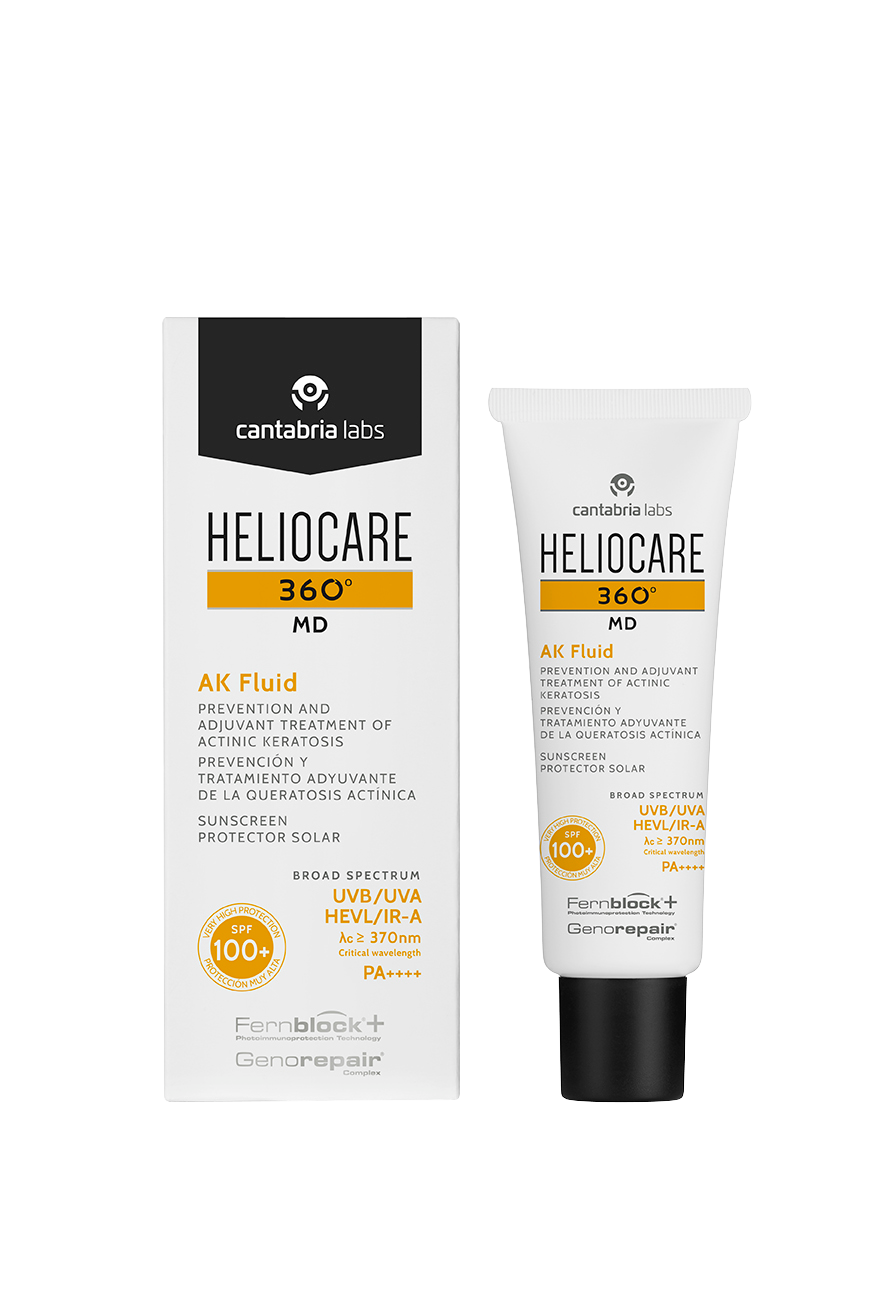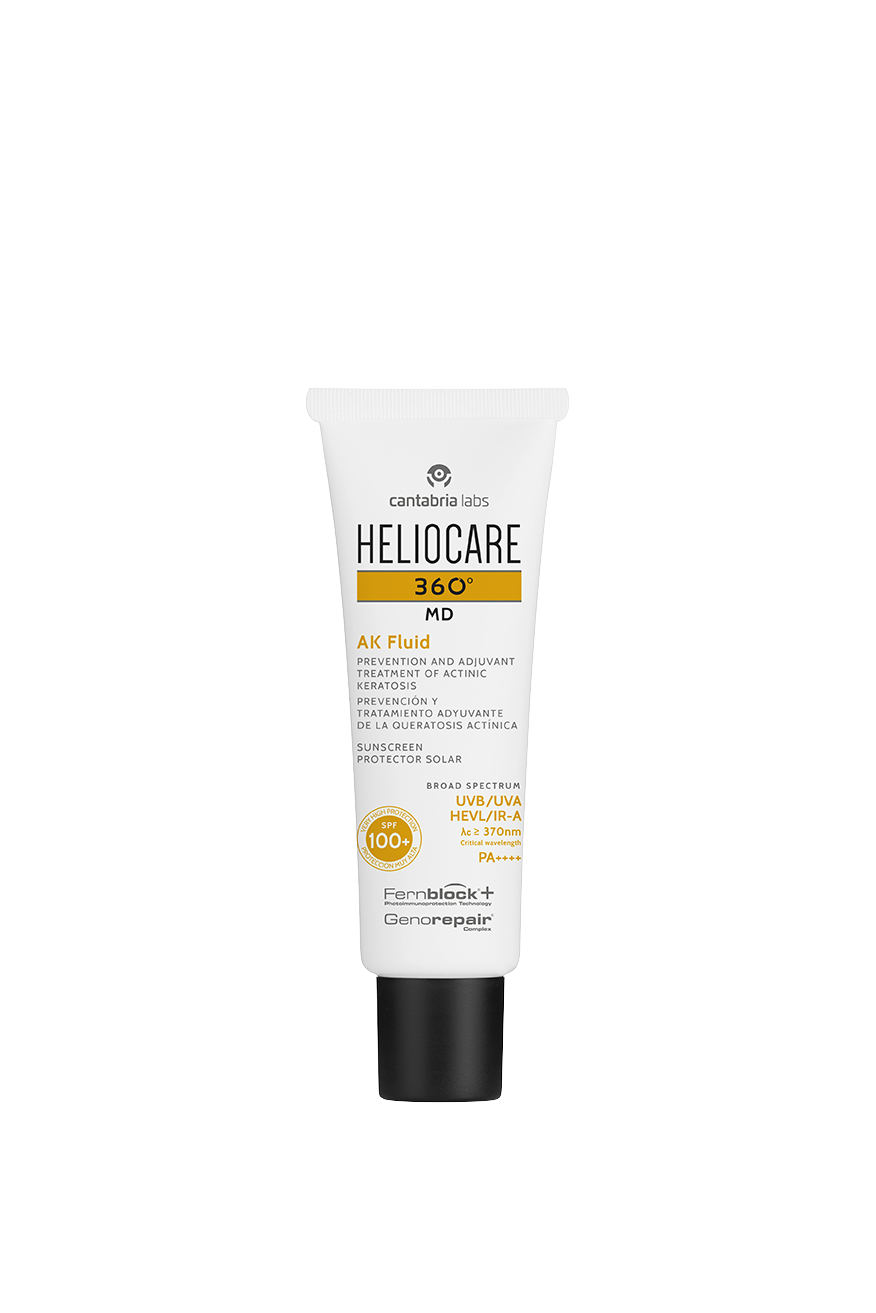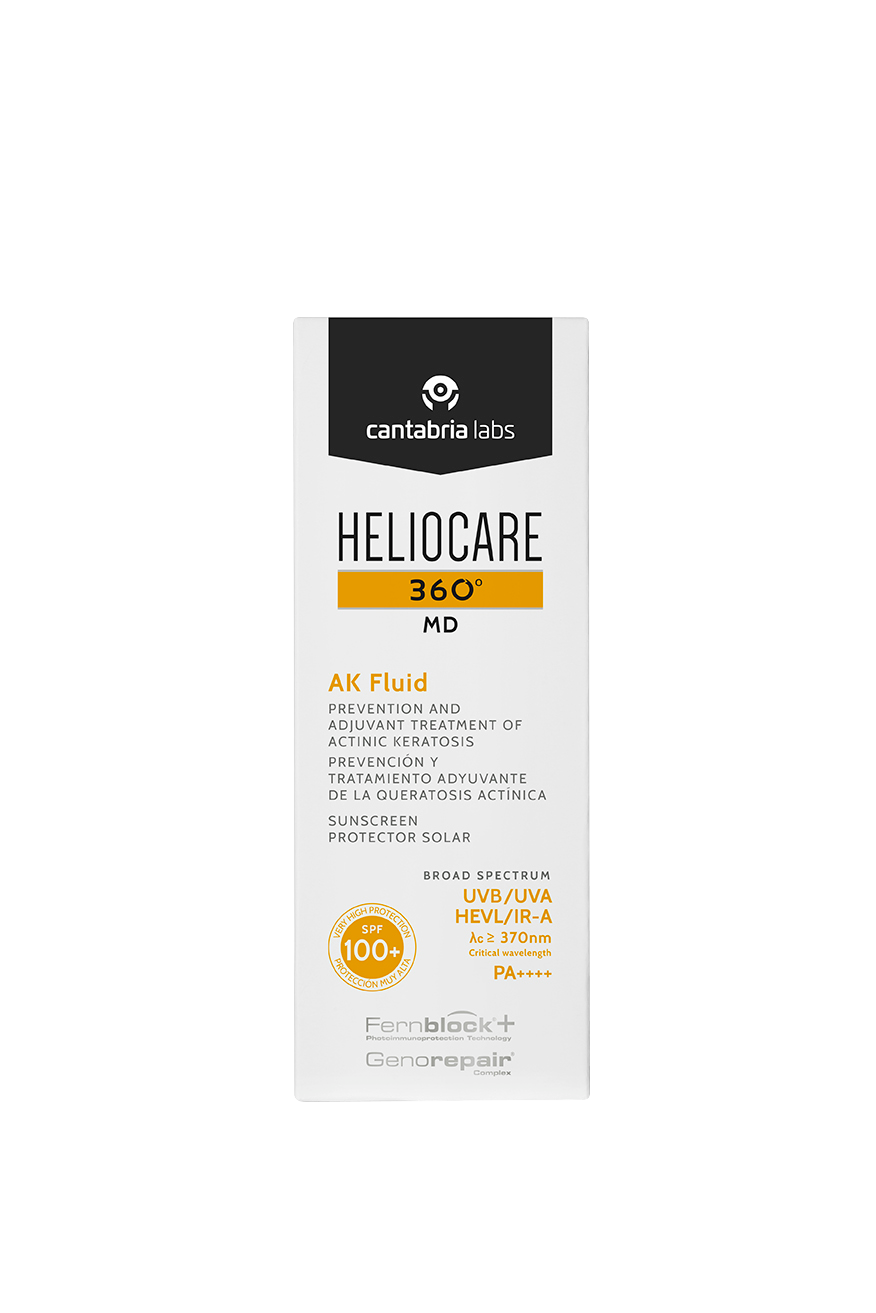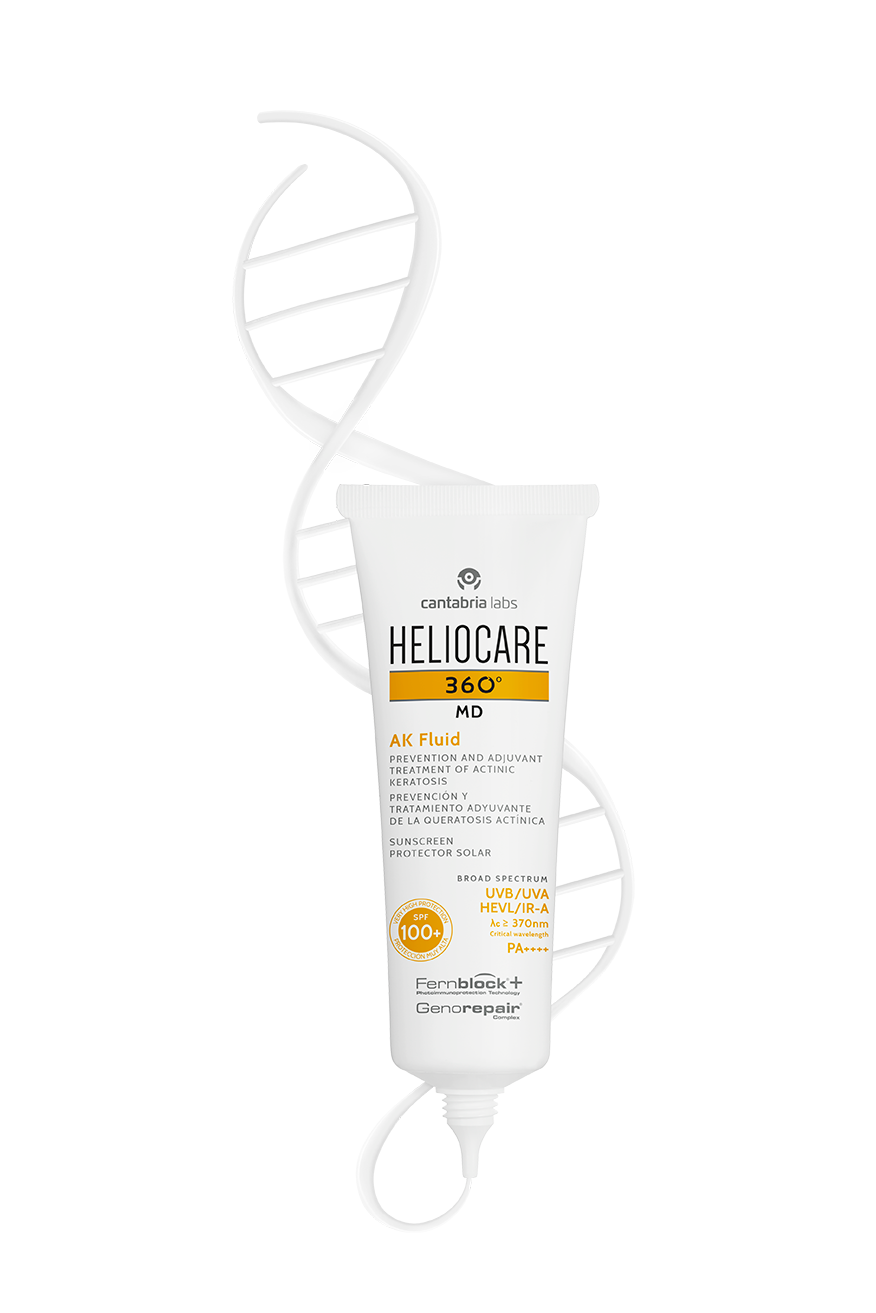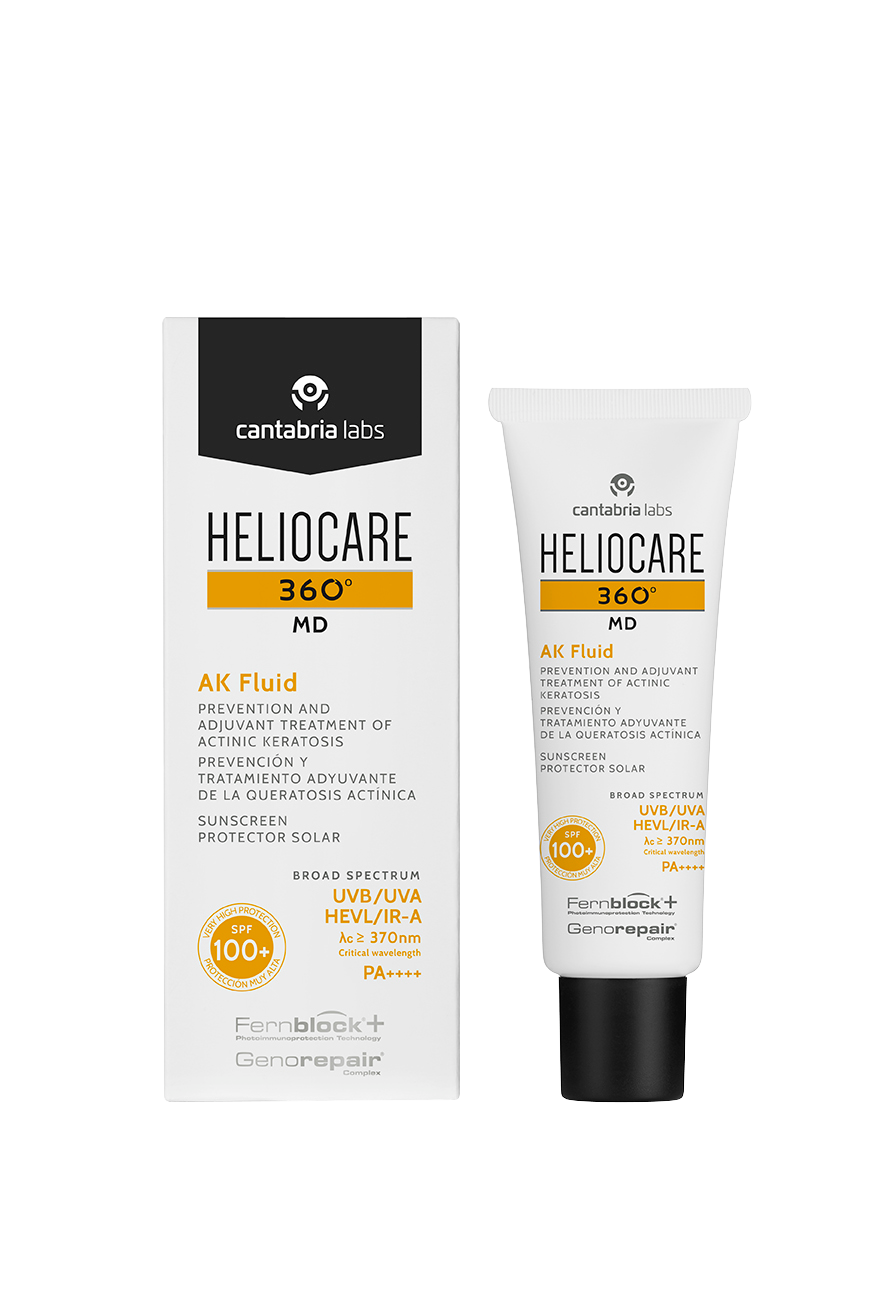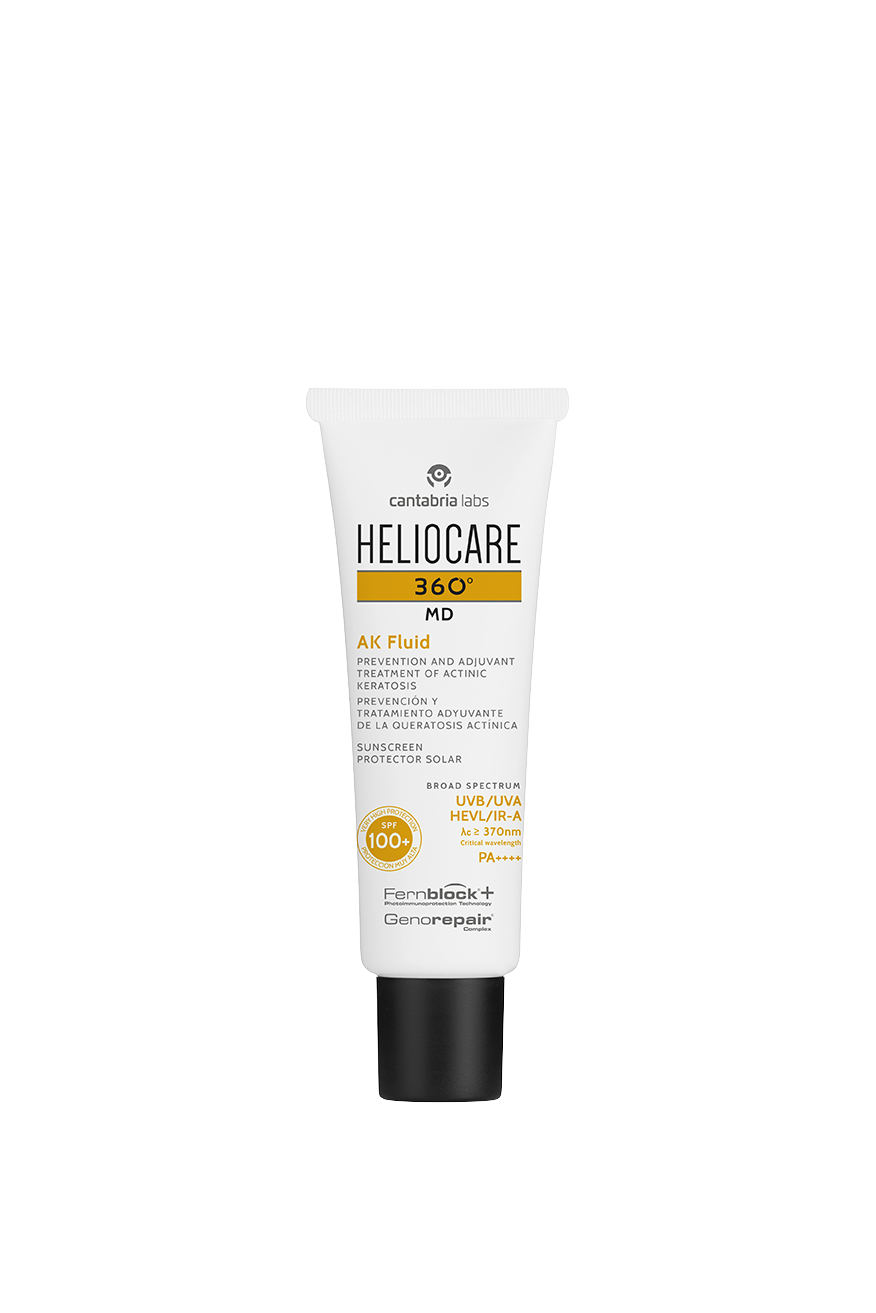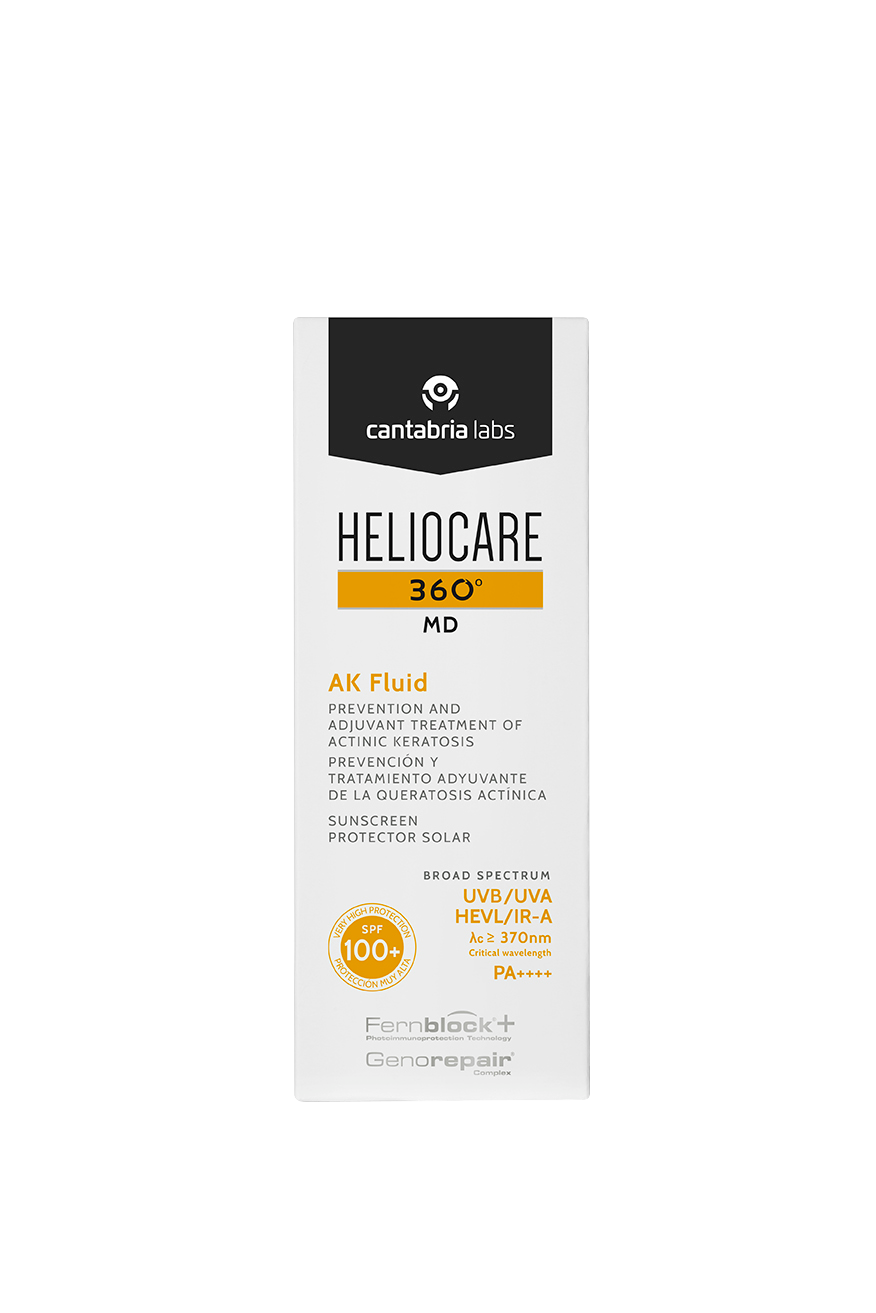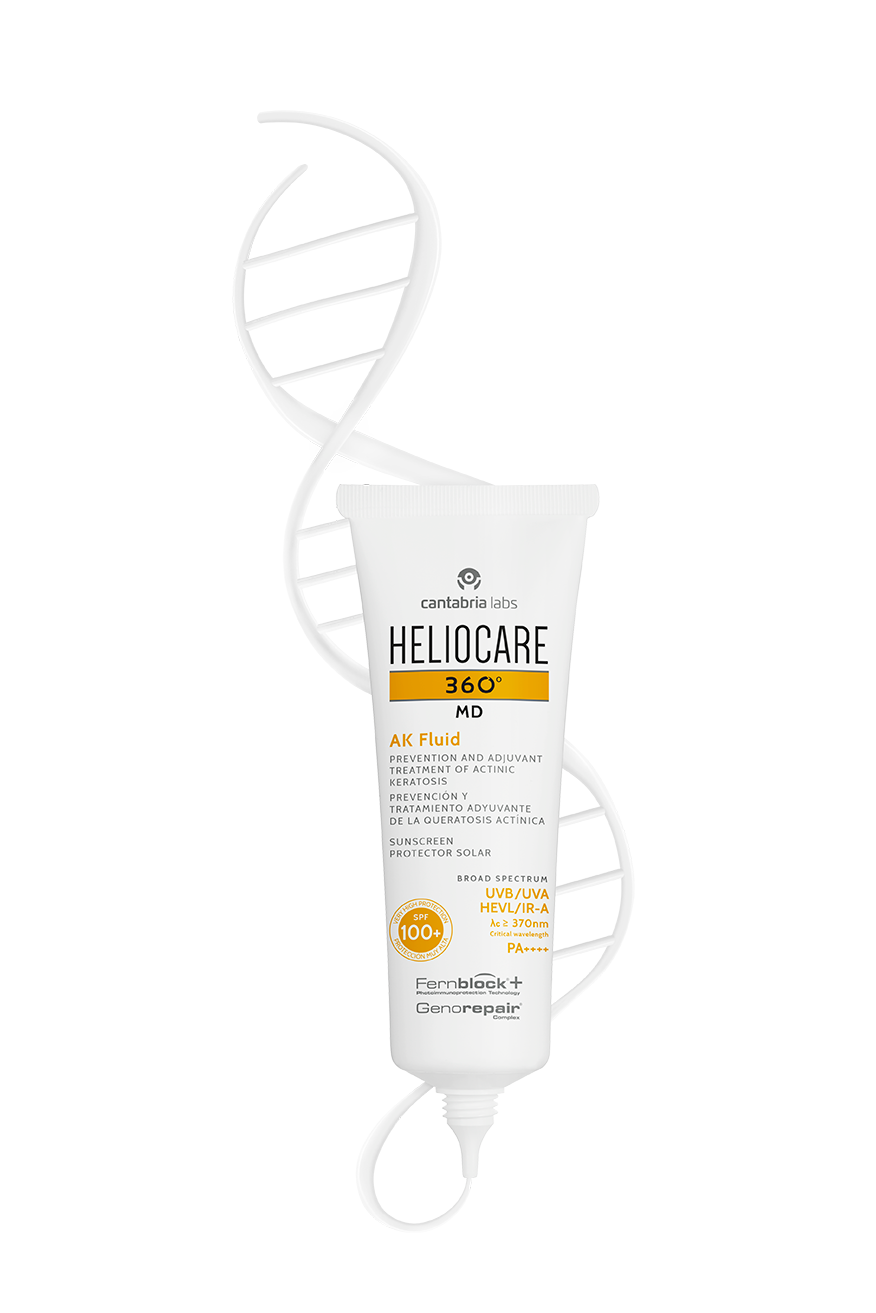 SPEAK TO AN EXPERT
A light fluid suited to even the most sensitive skin. Heliocare 360° AK Fluid provides very high, full spectrum protection with an exclusive combination of ingredients for the prevention and adjuvant treatment of actinic keratosis and non-melanoma skin cancer, including powerful antioxidant and DNA protection and repair activity.

Heliocare 360° AK Fluid features GenoRepair Complex, a trio of DNA repair enzymes that work by activating the 3 mechanisms of DNA repair, promoting the repair of damage caused by the sun. This is paired with Fernblock, which provides high level anti-oxidant protection from within.
This silky fluid also helps to normalise the skins barrier function, improving comfort and your skins natural defences against environmental stressors.
How to use
Full Ingredients list